You will feel better and be more productive when you look and see your best.
Do you have blurry vision or tired eyes? Do you feel you should be able to see things better?
At Moody Eyes we will exam your eyes, then help you get glasses or contact lenses you will love to wear.
Don't waste your time or money. Join the over 20,000 happy patients who have come to Moody Eyes since 2005.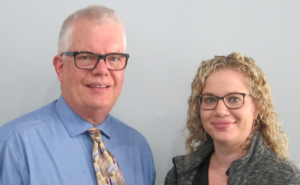 To order contact lenses, check vision benefits, or other services, please email us: 

staff@moodyeyes.com
Southpointe: 

Monday – Thursday  9:00-5:30; Friday 9:00-5:00     
Downtown: 

Monday, Tuesday & Thursday 9:30-4:30 ; Friday 9:30-3:30
Our 82nd Street office has been permanently closed.
Information About Your Eyes and Vision
What Our Patients Are Saying
Buying glasses has never been so easy…Michelle H.
Picked up my glasses this morning. They look and feel great! Your staff in that office was amazing from start to finish…Kevin P.
I couldn't have asked for better handling of my situation. Thanks to your staff who worked so quickly to send my new glasses. Wouldn't it be nice if all problems could be solved so well!?  Susan G.