Helping You See and Look Your Best since 2005

Eye Exams - Glasses - Contact Lenses - Sunglasses - Computer Glasses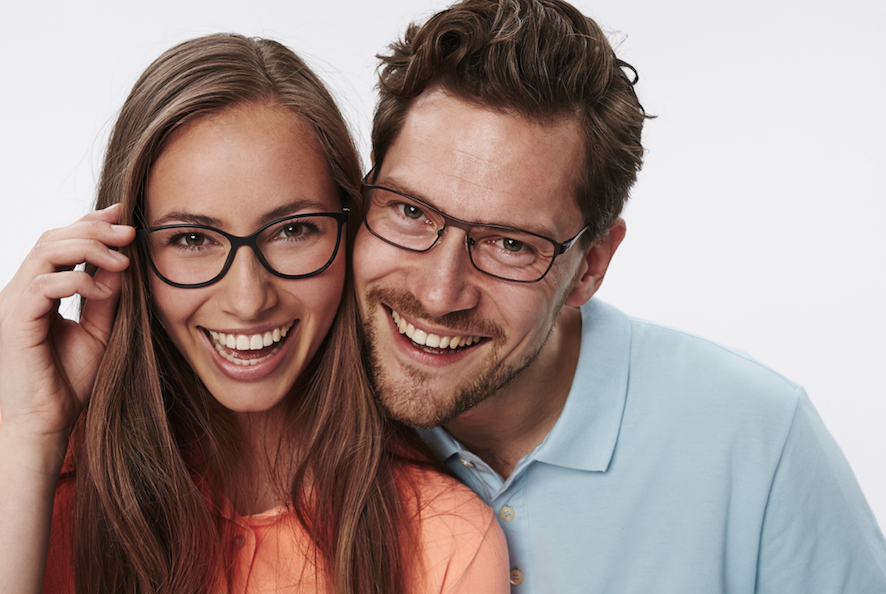 Save $100 on Frames With Lens Purchase
Reflect Your Personal Style with New Frames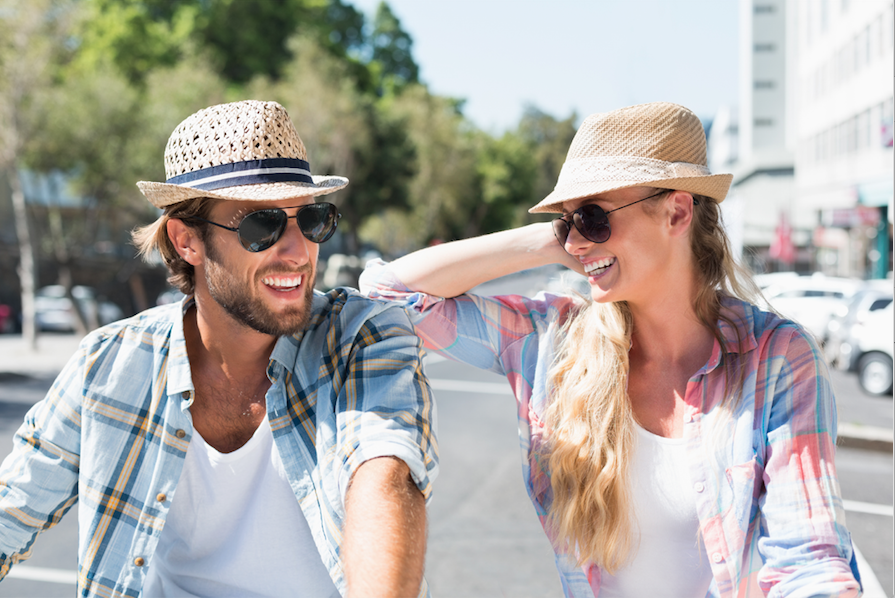 Helping Save Water with "Rain on Main"
We all know water conversation is important to preserving our planet. We also love beautiful art.
Carmel has combined these into "Rain on Main", an annual competition where local artists paint 65-gallon rain barrels. These barrels are then sold in a silent auction at the Carmel Farmer's Market to raise money for increasing water conservation awareness. This year's auction takes place this Saturday, August 17th.
In 2017 Connie and I purchased Barrel #13 – "ChinoiseRain". We use it to collect rain water for our flowers and plants.
Starting last year Moody Eyes has been a barrel sponsor. This year's barrel is "Must Be the Honey" by Michael Hockman. It's located on the Southeast corner of Main Street and Rangeline Road.
You can find out more and view both 2019 plus previous year's barrels at www.rainonmain.com.
Just one more way we give back to our community and our world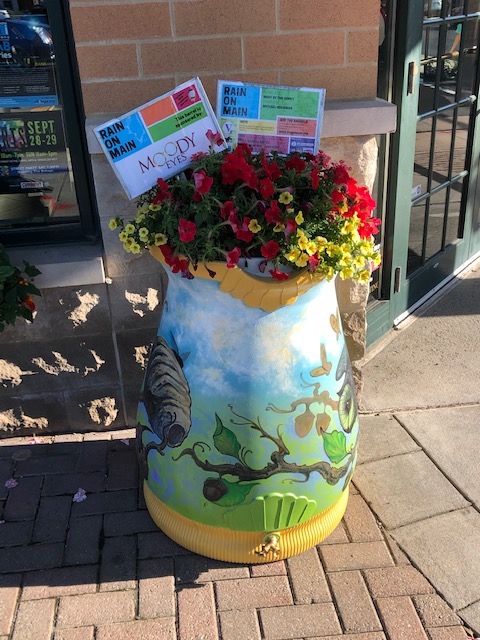 What our patients are saying about us…
I had a wonderful experience at Moody Eyes. I used to go to another well-known downtown eye care provider but after repeated visits where I would have long waits and a higher bill than I was expected, I decided to try Moody Eyes. I'm so glad that I did and it's even right around the corner from my office.  Sarah M.
Dr. Moody is super caring, nice, genuinely attentive and down to Earth. This place is also NOT horridly expensive. I honestly have not loved an optical place the way I love Moody's eyes, and the customer service is always friendly and helpful. Damie A.
I recently moved to Indianapolis and needed to get some new glasses/ try contacts for the first time. The office was easy to make appointments with, and the doctor was EXTREMELY friendly and knowledgeable. I was able to get the contacts I needed, as well as lenses put into a pair of glasses all at an affordable price.    Amy S.