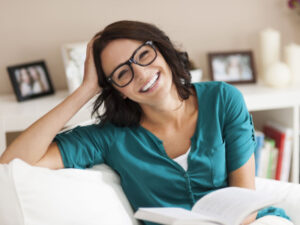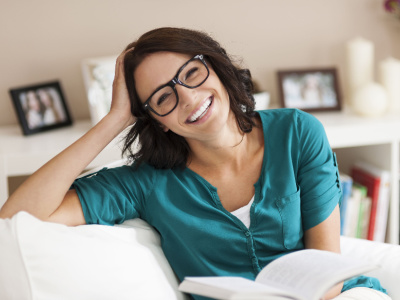 Independent Doesn't Mean Expensive
Our glasses start at $125, including your choice of frames, single vision lenses, scratchguard, and AR (non-glare) treatment. Stop in – try-on some frames. I'm sure you will find a pair or two you will love to wear at an affordable price.
Dr. Moody
Our Temporary Office Hours & Exam Schedule

Southpointe: Monday & Wednesday: 9:00-5:30; Friday: 9:00-5:00   (Closed Tuesday & Thursday)        
Downtown:  Monday, Tuesday, Thursday & Friday: 9:00-3:30 (Closed Wednesday)
                   Due to unexpected circumstances, we are temporarily reducing our office hours.          
We apologize for any inconvenience.
Please schedule your exam using the button at the top of this page.
Thank you for your understanding, Dr. Moody
____________________________
You might believe eye care is too complicated and expensive.
We make getting eye exams, glasses, and contact lenses easy and affordable.
You will enjoy life more and be more productive when you look and see your best.
Our "Deli Method" is the Best Way to Buy Glasses
Choose your frames

Choose your lenses

Choose your lens options
Our staff will help you make this the easiest glasses shopping experience you've ever had.
______________________________
Your Eyes Tell a Story
At Moody Eyes we schedule patients 30-minutes apart so we have enough time to listen and  answer your questions. Then we make recommendations on what is best for you and your lifestyle. Finally, we help you implement your decisions.
You Will Notice the Difference
We are a locally-owned eye doctor vision center serving Indianapolis, Downtown, Greenwood, Center Grove, and Johnson County.  Join over 20,000 happy patients since 2005.
_____________________________
_____________________________
Our Patients Are Saying Great Things
"I stopped in to see what glasses they had and was pleasantly surprised that they had a wide selection. They asked me a few questions about what I was looking for and provided a handful of things to try on. What typically takes hours to find I was able to pick something out within 15 min. I didn't feel that they tried to upsell me on anything and in fact I ended up spending less than even going to Warby Parker. They really take the time to listen and understand what you are looking for and make this an easy process."
EC-2023
"Had such a great experience! They were so helpful and kind. "

KT – 2023
"Overall a great new patient visit. Parking is hard but they did a good job at explaining the options. They were on time and very educational."
KT – 2023
"I LOVE moody eyes. I personally gave 4 stars to the downtown location. Dr. Moody, the care I received, ALL 5 STARS. I highly recommend Moody Eyes.

DR – 2023
"Everyone was so kind! From the doctor to every single girl working there!"
JK – 2023
"I had a great experience and everyone was very friendly! Thorough and communicative throughout the entire appointment."
AZ – 2023
_____________________________
Payment Options
Your Vision Plan    Credit-Debit Card    HSA Card    Cash    Check   
Your Best Deal? Ask about our Vision Club Pricing