Our Online Contact Lens Store is Closed.
 Please click on the orange button. We will be in touch soon to help you order contact lenses.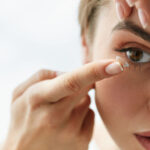 Why We Closed Our Online Store
Because the names of many contacts are similar, many of our online store patients ordered the wrong contacts.

We would both spend a significant amount of time correcting their order.

We found it better for both of us to get the order correct in the first place.
Please email using the orange button at the top of the page to order your contact lenses. We will reach out to help you order the correct contacts.