Your Experience is Unique at Moody Eyes
Step 1:  Getting Started

We make checking-in is as easy as possible. When you arrive at our office, a staff member will greet you and hand a one-page "Wish List" to fill out – answer a few questions, provide a little pertinent information, and agree to our policies. This can also be done online before you come in; you will find the link on the email confirming your appointment.
The story behind our Wish List: Several years ago, Dr. Moody was on a webinar with a business consultant. During the conversation, he asked, "How would it change your business if every customer told you exactly what they needed you to do for them when they walked in the door?" Dr. Moody designed the Wish List to be one-page and in a simple format so it would be easy for you to fill out and give us the information we need. After all, we've all been to a doctor's office with seemingly endless paperwork.
Sometimes you might have to wait for the doctor. When this happens, we will help you start shopping for glasses to save you time.
Step 2:  Preparing to See the Doctor
One of our staff will start your exam by asking a few more questions and running a few tests. This provides important information to your doctor. We will take a reading of your prescription, ocular pressure for glaucoma. Other tests may be recommended by your doctor…see below. You will be asked some more detailed questions based on your Wish List. This typically takes a few minutes to complete.
Do I need to get my eyes dilated?
Many patients wonder about getting their eyes dilated. Your pupils naturally adjust for different lighting levels by getting larger to let more light in (dilating) or getting smaller to restrict light. When we shine a light into your eyes to examine your retina, your pupil gets smaller. Dilating your pupil for your exam artificially keeps your pupil large enough for your doctor to see the entire retina. We recommend dilation every 2-years for most patients. If you have diabetes, macular degeneration, or other eye conditions, we will recommend more frequent dilation.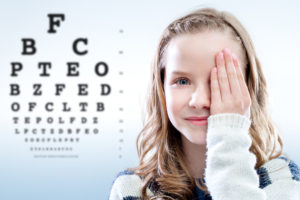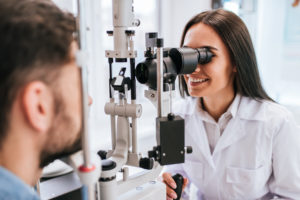 Step 3:  Our Doctor Personalizes Your Eye Exam

Your doctor's exam will include checking the health of your eyes, including glaucoma, cataracts, dry eyes, macular degeneration, and other retina conditions. A refraction will be performed to determine your glasses prescription.
If you wear contact lenses, an evaluation of your corneal health and shape will be performed. It is important to keep in mind that this should be done every year. Many adverse conditions caused by contact lens wear will not have symptoms until later. Catching these changes early can be critical to your vision.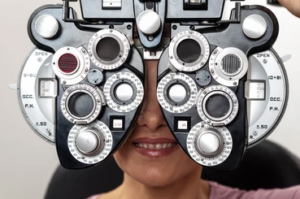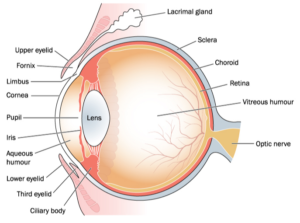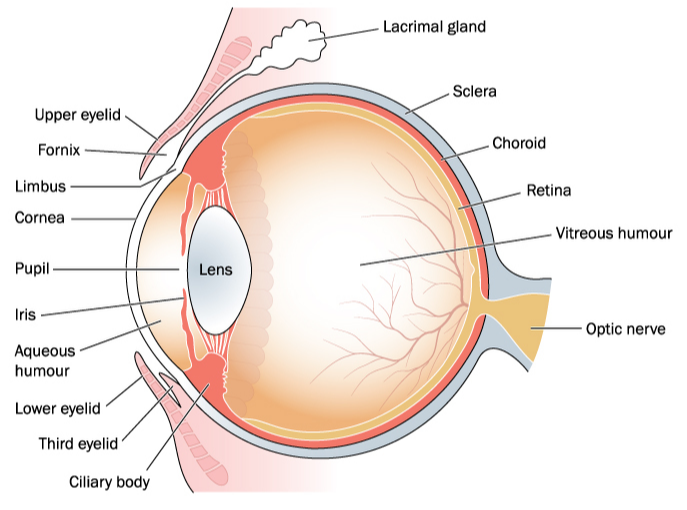 Do You Have Questions?
At the end of your exam, your doctor will explain their findings and make recommendations. These may include new glasses, contact lenses, a referral for specialized care, or medicine. We make sure all of your questions are answered before you leave the exam room.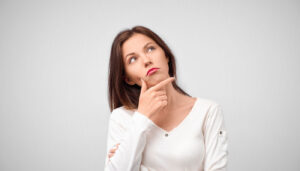 Do I Need Other Tests?
There are a number of special tests in eye care:
Photos of your retina – to establish a baseline and monitor your retina health

OCT (digital image of the layers of your retina) – to establish and monitor your retina health. This is particularly necessary if you have diabetes, glaucoma, and macular degeneration.

Visual Fields – checking your peripheral vision is important for a variety of eye conditions, especially glaucoma.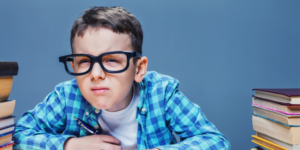 Is Your Child's Prescription Constantly Getting Worse?
If your child is under 16 with a  prescription that's getting worse every year, you should consider myopia management. Kids whose parents are nearsighted have much greater risk of developing high myopia. We would love to discus treatment options with you.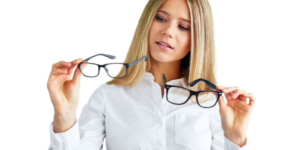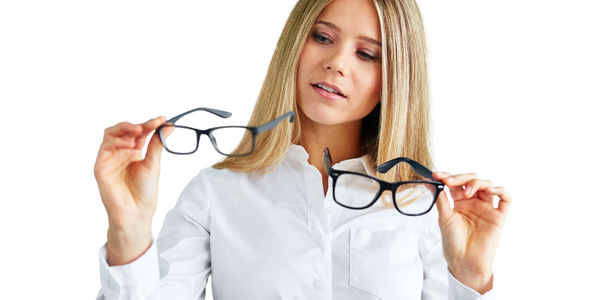 Step 4: Shopping for Glasses should be FUN!!!
We know that shopping for glasses can be overwhelming. There are many choices in frames, lenses, and lens options. Sometimes it can seem like an endless list of decisions. Our staff uses our unique "Deli Method": choose a frame, choose a lens, and choose lens options. Once this is done, then we can provide you with the best deal on those specific choices. It's kind of like buying a car: choose the model, choose the options, and calculate your trade-in to get your final price.
We are an independent practice, locally owned and operated. Therefore, we only carry independent frame brands. These are family-owned frame companies who take pride in their product. They provide us with the latest styles, quality frames, and better pricing than we can get from the big, international frame vendors. We don't carry RayBan, Oakley, etc. We tried to but found we are so small to them that their customer service was terrible. We are the place for you if you want a great pair of glasses at a great price.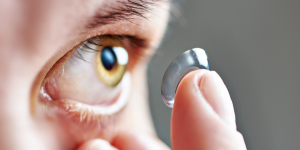 Do You Wear Contact Lenses?
We want you to have contact lenses you love to wear. Therefore, you don't have to pay for lenses until your RX is finalized. We make it easy to order contacts, getting our best price, maximizing your vision benefits and manufacturers rebates.
We carry every kind of contact lenses: soft, daily, Toric for astigmatism, bifocal (multifocal), and RGPs (rigid or hard lenses). We ship your contacts to you, usually for free.
We highly recommend 1-Days, aka "Dailies". These are healthier for your eyes and provide you with a sterile lens each day. Contacts are like little sponges, absorbing mucous and oils from your tears and hands, environmental substances, and chemicals from the solutions you use. Just like a white shirt gradually becomes discolored, your contacts become contaminated with these substances over time. Replacing your lenses every time you wear them protects your eyes against some of the complications we see.
Step 5:  How Much Do I Owe?

Calculating how much you must pay can be complicated, especially when you have vision benefits. We have created a simplified system that calculates your co-pays, based on your employer's contract with the vision insurance company. We are the providers of services and do not control the benefits in your contract. We will then compare your out-of-pocket to our Vision Club pricing. You get to choose your best deal.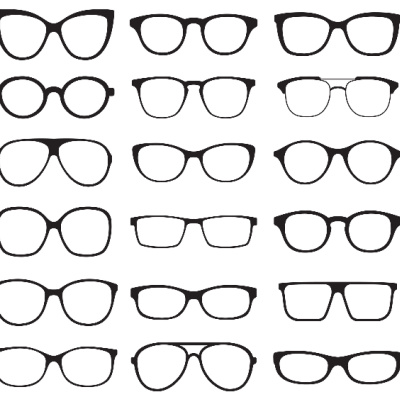 Glasses are Made Just for You
Our in-house lab makes most of our glasses. We calculate your PD and optical center. If you wear progressives (no-line bifocals), bifocals, or trifocals we use other measurements to make sure you see the best out of your new glasses.
Some vision plans, like VSP and Versant, insist that we use their optical lab. This turns control of making your glasses over to them.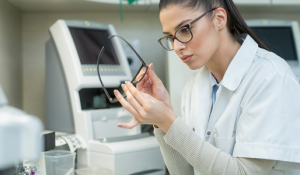 When Will My Glasses be Ready?
When your new glasses are ready, we will email or call you to schedule a "Dispensing Reservation". We do this to help you plan your day. Since we know when you're coming in, we will be ready with your new glasses, so you won't have to wait. You will receive a case, cleaning cloth, and bottle of spray lens cleaner in a little bag with each pair. This way you will have all you need to take care of your new glasses.
We Want You to LOVE Your New Glasses!
We adjust your glasses to your head and face. As you wear them, especially taking them on and off, they will loosen up. We offer free adjustments for life to all of our patients. Your frames and lenses also have a one-time, one-year warranty. You will receive a 50% discount on glasses if you need them replaced after you've used the warranty.
Occasionally, somebody doesn't like their new glasses. We offer one free "Restyle" for 30-days.
Don't think you see as well out of your glasses as you think you should? You can schedule a "Glasses Recheck". We will double-check the prescription,  lenses and measurements, the frame fit (sometimes all you need an adjustment), and the doctor will double-check your prescription.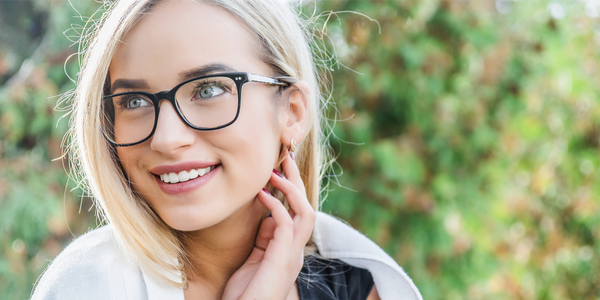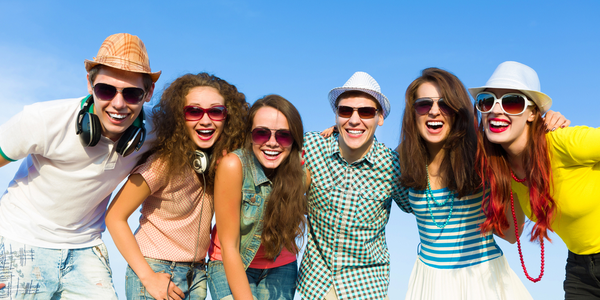 It might be Time for Another Style, Prescription Sunglasses, or Reading Glasses

Glasses are like tools…one tool won't do everything. You must see your best while presenting  your personal style to the world. In essence, glasses are part of your wardrobe. Since you wear different outfits for different activities and moods, you should build your collection.
A few years ago we asked, "If money weren't an issue, how many pairs of glasses would you have?" The number one answer was three:
"Regular" pair
"Fun" pair
Prescription sunglasses
We offer discounts on additional pairs of glasses so you can build your collection with us. This includes any in-stock frames and lenses.