How Do I Choose the Right Frame???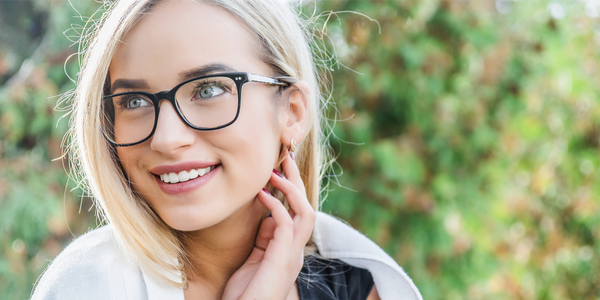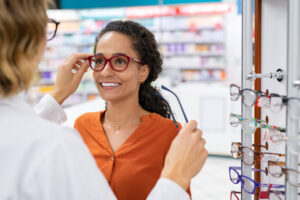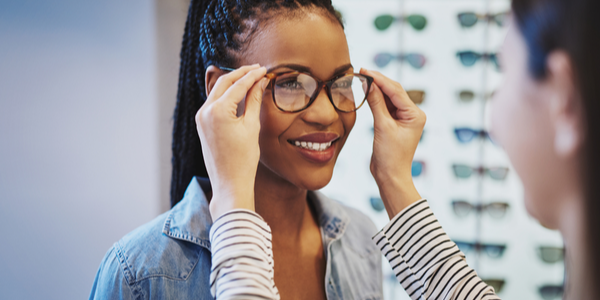 You have a personal style. You choose your clothes, hairstyle, shoes, and accessories to reflect that personal style. It is important your eyeglass frames reflect and enhance your style. Here are some things to consider when selecting frames:
Does this frame fit my nose? If the nose doesn't fit, it will never be comfortable. Your ability to wear your new glasses starts with a proper nose fit.
Is the frame the right size for my face? Glasses that are too big or too small can detract from your style and be uncomfortable to wear.
Is the frame the right shape for my face? Some people look great in round frames; some don't. It's best to try on a few different shapes to find the right one for you.
Does this color look good on me? Just like with clothing, color can have a huge impact on your style. Sometimes it's better to have a frame that blends in; sometimes you want one that stands out. This is why you should build a collection of eyeglasses, just like you have a collection of shoes or accessories.
It's best to try on frames with the help of a professional. They will give you honest feedback and help you select frames that fit well, look great, and are comfortable to wear.