We are often asked, "Are my glasses ready? You want your new glasses back as soon as possible. You're ready to wear your new style, plus see better with your new prescription. Most people don't realize each pair of glasses is individually processed. Your frame, lenses, prescription, lens options, and measurements all have to be taken into account. Optical labs have become more automated with technology, but there is still a number of manual steps involved.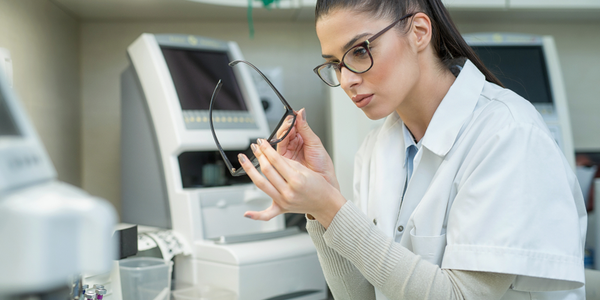 We have an in-house lab in our Southpointe office that processes most of our prescription glasses. This enables us to control the quality of your new glasses and to answer you when you ask, "Are my glasses ready?" Most single vision lenses are in stock, so we can make your new glasses in a day or two. Sometimes we can even make them for you the same day. Lenses for progressives, bifocals, trifocals, and higher prescriptions must be processed at an outside optical lab, shipped to our office, and then processed in our in-house lab. Since we order your lenses immediately, most glasses will be ready in 7-10 business days.
Some vision plans, like VSP and Versant, require us to use their optical labs. When you use these benefits, we give up all control. Glasses from these labs generally take 10-14 business days. Ask one of our wonderful associates about our exclusive Vision Club pricing as an alternative to your vision plan.
Your frames and lenses have a one-year, one-time replacement warranty. When you damage your glasses beyond repair, we will replace them one time for one year after your purchase date. For additional replacements you  only pay 50% of our normal fee. Many optical and online stores charge extra for this service plus you might have to pay shipping.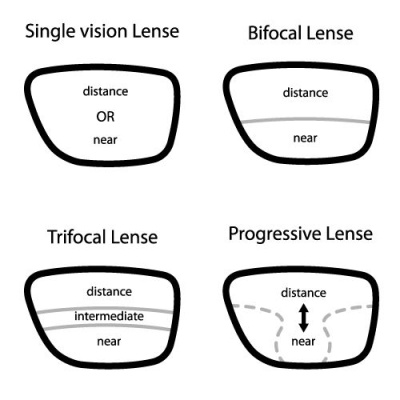 Why do you recommend a progressive(no-line) over a lined bifocal?  
As we age, your eyes start to lose the ability to focus from distance to near. This is because the lens in your eye flexes to keep focus and it gradually loses that ability. We call that "presbyopia" – presby = older and opia = vision. It happens to everyone as we enter our 40's and 50's. When this happens, you need a different power to see clearly far away than you do for up close. A bifocal is simple two different lens prescriptions combined into one lens: bi = two; focal = power.
When your eyes can focus, there is no jump between different distances. Your eye makes a smooth transition for every distance. Therefore, we recommend progressive lenses because they are the most similar to your natural focusing. Think of them like a ramp – you can move up and down between different heights smoothly. On the other hand, a bifocal or trifocal has lines in it. This means there is a jump between distance and near, kind of like going up and down a flight of stairs. There's no middle distance.
While there may be an adjustment period for getting used to wearing progressives, once you get used to them it will be more like your natural vision than a lined bifocal. Keep in mind, even Dr. Moody took 3-days to adjust to his first pair.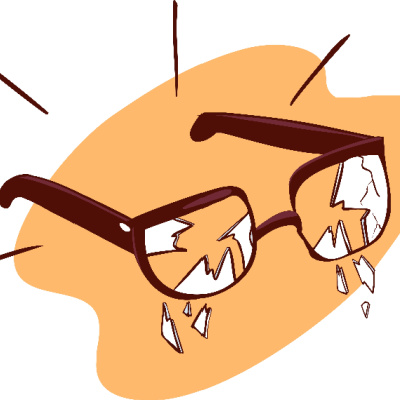 Can you repair my broken glasses?
"Broken" glasses come in many different versions. We can only answer this question after you bring them in so we can inspect them. In the meantime, let's review a few situations:
Replacing a screw or nose pad is usually easy to do

Bending a frame back into shape after being sat or stepped on can sometimes be done

Soldering a broken metal piece of a frame is beyond our abilities

Repairing a broken plastic frame or replacing a piece of the frame is something we can't do

Grinding scratches out of a lens is something that should never be done – it changes the prescription and ruins the lens
If you purchased the glasses from us, you have a one-year one-time full replacement warranty on your glasses. If you purchased your glasses online or from another optical, we will inspect them and reserve the right to charge you for any repairs or adjustments.
Your glasses get a lot of use and are subject to lots of things. We do our best to help you keep them in shape. This is one of the reasons we highly recommend you have a collection of glasses, so you're not totally dependent on one pair.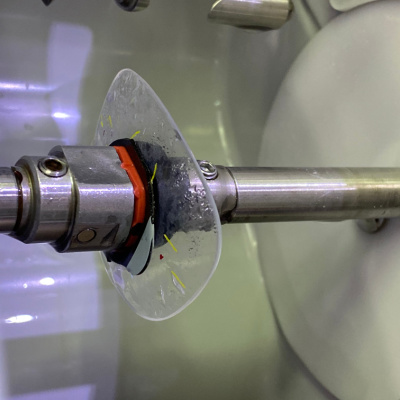 How did you make my glasses so quickly?
We know you want to get your new glasses as fast as possible, but you also want them made correctly. We have an in-house optical lab at our Southpointe / Greenwood office so we can process your glasses quickly and accurately. We stock a large supply of single vision lenses. Many times, we have your lenses in stock, so we can make your lenses quickly, sometimes even the same day! With progressives, bifocals, trifocals, high prescriptions, and some lens options, we have the lenses produced and sent to us to put into your frames. This typically takes 7-10 business days.