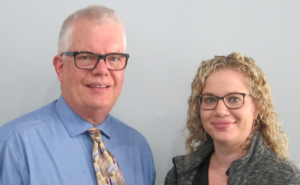 Here are some simple tips to help you take care of your eyes and vision. We hope they are helpful. Please click the button to email us with any questions:
Do You Over-Wear Your Contacts?
Thinking of Buying Glasses Online?
Blurred vision, eyestrain, or headachs can be an indication you just need an updated prescription…or, something much more serious. A professional eye exam will determine which applies to you.
Your cornea does not have a blood supply, it gets oxygen out of your tears. When you close your lids to sleep or wear contacts your cornea is covered. Wearing glasses 2-hours per day will allow the eye to breathe. I call this "Peace and Love for Your Eyes".
Cover one eye at a time while wearing your glasses or contact lenses. Compare your vision in each eye. A significant unexplained difference should be checked out.
"Virtual Try-On" does not let you feel the quality and judge the fit of the frames. There's no charge to try-on frames at our office. One of our trained staff will help you select the right frame for you.