We are a full-service optometry office dedicated to serving you and protecting your vision.
Eye Exams
Our eye exams are much more than a glasses or contact lens prescription. We examine your eyes for vision issues such as glaucoma, cataracts, macular degeneration, and dry eye. We also check for general health issues, such as hypertension, diabetes,  and high cholesterol.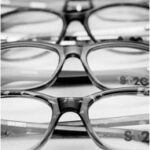 Glasses
You will find that special pair of frames from our collection of independent designs…great styles, quality, and prices. Our glasses start at $125, including thinner lenses, hardcoat, and Anti-Reflective non-glare. You don't need to go online to afford a great pair of glasses.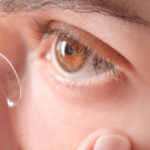 Contact Lenses
Contact lenses sit on the front of your eyes and, therefore, can affect the health of your eyes. We fit you with contacts for clear sight and make sure your eyes are healthy. Do you really want to trust your eyes to online contact lens sellers. Read more…
Medical Eye Care
If you have a red eye, get something in your eyes, or any other concern about the health of your eyes, one of our doctors will care for your eyes or refer you to the appropriate specialist.
Blue Light Protection
Blue light is emitted from monitors and touchscreens. We have all the options, including blue light protection on prescription and non-prescription glasses.