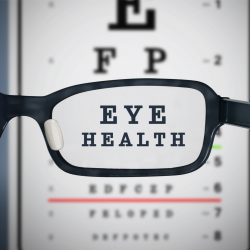 We charge $99 for an eye exam – how much you pay can vary
Do you have Vision Insurance Benefits?
Your copay typically ranges from $0 to $25…we will pull your coverage to determine your individual copay.
No Vision Insurance Benefits?
If you buy glasses from us the same day as your exam you receive a $40 credit, making your out-of-pocket just $59
Contact Lens Evaluation and Fitting Fee
Our contact lens fee is $62. This includes evaluating the health of your corneas,  making sure your lenses fit your eyes properly, and confirming your vision is clear.  It includes any follow-up appointments you need for the first 30-days.
Many vision plans "cover" but do not "pay for" this benefit. We collect this fee from every contact lens patient. We will refund you if we are reimbursed by your vision plan.
If you've never worn contacts we have a $25 fee for teaching you how to put lenses on and off.

Is Your Child's Prescription Getting Worse?
We offer treatment plans to help slow your child's prescription changes. Click the button to learn more about the available options.