4 Things You Need to Know When Buying Glasses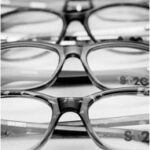 Buying glasses can be very confusing. Because many optical retailers advertise a low price and then sell you options with high pressure, here are 4 things you need to know about buying eyeglasses.
#1 – Buy One – Get One Free is not a deal
Of course, you know the second one is not really "free". The cost of both pairs is built into the price of the first pair. Then they charge you for every option, often for each pair.. It is easy to spend more than you would for two pairs at Moody Eyes.
#2 – 50% OFF is not really 50% OFF
When an eyeglass store or online retailer regularly promotes big discounts then you can be sure their initial "list" price is much higher than it needs to be. Buying glasses at one of these "sales" is another easy way to pay more than you should.
#3 – Costco and Sam's Club are Not Always Your Best Value
While warehouse stores might seem to be cheap because they have low priced frames, you will often pay more for lenses than at Moody Eyes. They also will charge you more for lens options. It's often not your best value when you total you price out-the-door.
#4 – Buying Glasses should be as easy as 1-2-3
Moody Eyes pricing is based on how Subway and other sandwich shops work:
Choose a frame
Select a lens
Choose your lens options
Simple and straightforward.
Our lenses are a higher index which makes them lighter, thinner, and clearer.  Plus, our lenses include scratch protection and premium non-glare coatings. at no additional charge. These will be an additional cost at most other eyeglass stores.
We specialize in independent frame brands that give you style and quality at a great price. Plus, all of our frames come with a one year warranty included.
With 3 convenient locations to serve you in Indianapolis, Carmel, Greenwood, Center Grove, Fishers, and surrounding areas.
Next time you are shopping for new glasses, keep these 4 things you need to know about buying eyeglasses in mind.